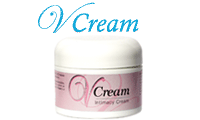 V Cream focuses on increasing the sexual desire that a woman experiences and enhancing her ability to orgasm. V Cream contains L-arginine and the formulation is gentle enough for nearly every women. Our testers unhesitatingly recommended V Cream.

Zestra arousal oil is easily applied to the clitoris, labia, and vaginal opening during foreplay. Unfortunately, the packaging hampered its utility in the bedroom. In addition, many women complained about the strong distinctive odor.
Vigel is meant for those women who experience a loss of sexual desire as well as those who wish to become multi-orgasmic. Its relatively mild formulation didn't work as well for our testers, but Vigel might be ideal if the top-rated product is tried and found to be too strong.

Orexia™ was scientifically formulated to immediately intensify the sensitivity of the clitoris to deliver explosive orgasms that provide maximum sexual fulfillment.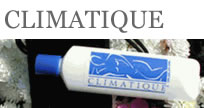 Climatique is a specially designed gel that was created for women who wish to experience, restore or enhance the pleasure & joy of great sex. However, our testers found that Climatique simply did not live up to their expectations.
Zestra

Review and Comparison
Rated:
66

out of

100


by

Product-Critic.com
Zestra was designed to be topically applied and massaged onto the clitoris and labia. Like the other products reviewed, Zestra can be used during foreplay, sex, and manual stimulation or masturbation. Effects begin 3-5 minutes after application and last approximately 45 minutes, more or less depending on the amount used and the area to which it is applied. Zestra is not intended to enhance oral sex.
The main ingredients are all botanical oils with no synthetic components.
Zestra has been studied for its effects on women who are suffering from arousal difficulties and women suffering from sexual side effects due to antidepressants, and proved effective. We think that most, if not all, of the products we tested would prove effective if similarly tested, so therefore this research carries very little weight.
Zestra has received a lot of attention from media and even a few pharmaceutical publications, which seems a credit more to their marketing department than to the product itself.
Read more details of our discoveries below.
---
A summary of Zestra compared to the #1-rated product:
Notes:
Zestra is packaged in single-use foil packets. Our testers reported that these were difficult to open, especially "in the heat of passion." In addition, should one choose to apply a second dose of Zestra, its foil-packages are nearly impossible to open with oily fingers.
Zestra's oil-based delivery system had a tendency to not stay where it was put, and was therefore messier than the other products tested. This proved to be difficult not only during foreplay and intercourse, but also afterward. Several of our testers noted ruefully that Zestra's oil-based formula was not easily washed out of their sheets. This is yet another reason to choose water-based products like the top-rated product rather than oil-based lubricants like Zestra.
There is one advantage to the oil-based type of sex enhancer - namely, that the oil never dries out. Because oil is not subject to evaporation the lubrication element of Zestra lasts much longer than that of the water-based products.
At the $34.95 price point, a buyer receives only 9 single-use packets. In comparison, a single order of V Cream lasts 30 days -- a much better value.