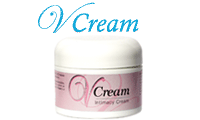 V Cream focuses on increasing the sexual desire that a woman experiences and enhancing her ability to orgasm. V Cream contains L-arginine and the formulation is gentle enough for nearly every women. Our testers unhesitatingly recommended V Cream.

Zestra arousal oil is easily applied to the clitoris, labia, and vaginal opening during foreplay. Unfortunately, the packaging hampered its utility in the bedroom. In addition, many women complained about the strong distinctive odor.
Vigel is meant for those women who experience a loss of sexual desire as well as those who wish to become multi-orgasmic. Its relatively mild formulation didn't work as well for our testers, but Vigel might be ideal if the top-rated product is tried and found to be too strong.

Orexia™ was scientifically formulated to immediately intensify the sensitivity of the clitoris to deliver explosive orgasms that provide maximum sexual fulfillment.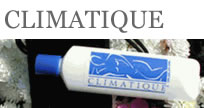 Climatique is a specially designed gel that was created for women who wish to experience, restore or enhance the pleasure & joy of great sex. However, our testers found that Climatique simply did not live up to their expectations.
Does
Orexia Cream

work?
Rated:
39

out of

100


by

Product-Critic.com
Orexia is a water-based topical cream intended to be gently massaged onto the clitoris. According to the information on the Orexia website, the sensation produced lasts between 10 and 30 minutes, which in many cases did not last quite long enough (if the cream is applied during foreplay -- if applied immediately before sex, the effects should last long enough for most sexual encounters).
Unlike the other products we tested, Orexia did not rely on herbal or botanical active ingredients. Following is a list of Orexia's ingredients:
Water, Octyl Palmitate, Carbopol, Polysorbate 80, Methyl Nicotinate, Aloe Vera, Triethanolamine, Phenoxy Ethanol, Methyl Paraben, Butyl Paraben, Ethyl Paraben, Propyl Paraben
Read the details of our tests below.
---
A summary of Vigel compared to the #1-rated product:
Orexia Review
Our testers reported a very low frequency of increased orgasm intensity and duration. This is at least partially attributable to the relatively short duration of Orexia's effectiveness. Quite simply, the Orexia application had worn off by the time that the couple's foreplay was over.
Most of our testers were less comfortable with Orexia's extensive reliance on synthetic ingredients. We have no opinion on this issue.
In addition, Orexia costs significantly more than the top-rated product for an identical amount. Orexia is therefore not a good value. For this reason, we give this product a do not buy recommendation.
As a side note, as several of our testers pointed out, Orexia is by far the most attractively packaged of the products we reviewed. Therefore we feel it is necessary to recommend Orexia to those who think that the packaging is more important than what is inside.