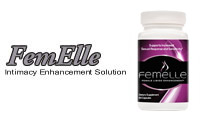 FemElle focuses on increasing the sexual desire that a woman experiences and enhancing her ability to orgasm. With a combination of GABA and natural aphrodisiacs, FemElle's formula worked best for our testers.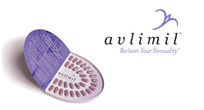 Avlimil Complete is a gentle, non-prescription daily supplement designed to help restore a woman's estrogen balance. Designed more to bring hormones naturally into balance than for sexual enhancement, Avlimil didn't particularly increase libido in our testers.
Provestra is a natural, non-prescription daily supplement designed to correct imbalances that interfere with female libido.
Provestra Female Sex Drive Enhancer
Rated:
77

out of

100


by

Product-Critic.com
Provestra is a proprietary blend of herbal ingredients delivered in a tablet form. The entire ingredient list is not disclosed on the official Provestra website, though the main active ingredients are listed (see below). Provestra is the new name of the female sex enhancement system formerly known as estraVil.
Provestra is formulated specifically to increase female libido and sex drive. The current formula does not quite accomplish this goal. Rather than focusing on sex enhancement, the ingredients focus too much on relaxation. Thus the results of taking Provestra can be quite the opposite of sexual enhancement -- many of our testers reported feelings of relaxation and sleepiness, rather than arousal.
See more details below.
| | | | | | |
| --- | --- | --- | --- | --- | --- |
| | Price | Overall Score | Increased sexual desire? | More intense orgasms? | Recommendation |
| FemElle | $39.95 | | | | Must buy |
| Provestra | $49.95 | | | | Do not buy |
Provestra Review
Provestra has a frequent and persistent side effect: it acts as a mild sedative, like a strong chamomile or kava kava tea.
The active ingredients in the Provestra formula include the following:
Red raspberry leaf, licorice root, damiana leaf, valerian root, ginger root and black cohosh root.
Only a minority of testers reported feeling a heightened sex drive. Those who did report a heightened sex drive commented that the effects were extremely mild.
Provestra: Final Word
Only if women are seeking an herbal stress-relief supplement, or are in search of extremely mild results, should they take Provestra. Only in those cases can we recommend this product. Overall, due to the extremely mild effects and the mild tranquilizing side-effects, we give Provestra (as we gave its predecessor) a do not buy recommendation.