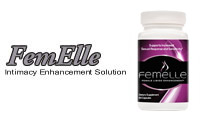 FemElle focuses on increasing the sexual desire that a woman experiences and enhancing her ability to orgasm. With a combination of GABA and natural aphrodisiacs, FemElle's formula worked best for our testers.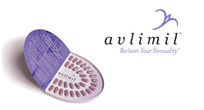 Avlimil Complete is a gentle, non-prescription daily supplement designed to help restore a woman's estrogen balance. Designed more to bring hormones naturally into balance than for sexual enhancement, Avlimil didn't particularly increase libido in our testers.
Provestra is a natural, non-prescription daily supplement designed to correct imbalances that interfere with female libido.
Avlimil Female Sexual Enhancer Pills

Review
Rated:
77

out of

100


by

Product-Critic.com
Avlimil is a proprietary blend of soy isoflavones and herbal ingredients delivered in a tablet form.
Avlimil is intended primarily to support a woman's healthy estrogen levels, which can be particularly affected by menopause. According to the Avlimil website, "Results will vary, but many women taking Avlimil Complete have reported an increase in libido, including enhanced feelings of desire and arousal." This does not seem a particularly promising endorsement for Avlimil's effects as a sex drive enhancer, which our results bore out.
See more details below.
| | | | | | |
| --- | --- | --- | --- | --- | --- |
| | Price | Overall Score | Increased sexual desire? | More intense orgasms? | Recommendation |
| FemElle | $39.95 | | | | Must buy |
| Avlimil | $60.00 | | | | Tentative buy |
Notes
A mild increase in sexual desire was reported by our testers who took Avlimil. Considering the sheer amount of estrogen-support ingredients in each pill, as opposed to the amount of libido enhancers, the aphrodisiac effects are necessarily limited.
This product seems to work quite well as an estrogen replacement and we recommend Avlimil to anyone in search of general feminine wellness. For that reason, we give Avlimil a tentative buy recommendation.
Women searching for female sexual enhancement should consider the top-ranked product instead.